As I researched the current state of football this off - season I came to a couple of conclusions:
1. Combining spread formations with option, power run game, RPO's, quick game and down field concepts is the best way to build an offense.
2. Defenses have to use some form of man coverage to stop what offenses are doing today. We have to get plus 1 in the box (sometimes plus 2) to stop the run game, which leaves you one on one versus every receiver in the passing game.
You better have a plan for the zone read!!
After watching offenses go up and down the field with zone read, gap scheme (power / counter) and RPO's I started to realize that defenses need to become more aggressive with their schemes. Today's spread offense is using option principles so today's defenses need to use more man coverage to combat the offense's ability to put defenders in conflict.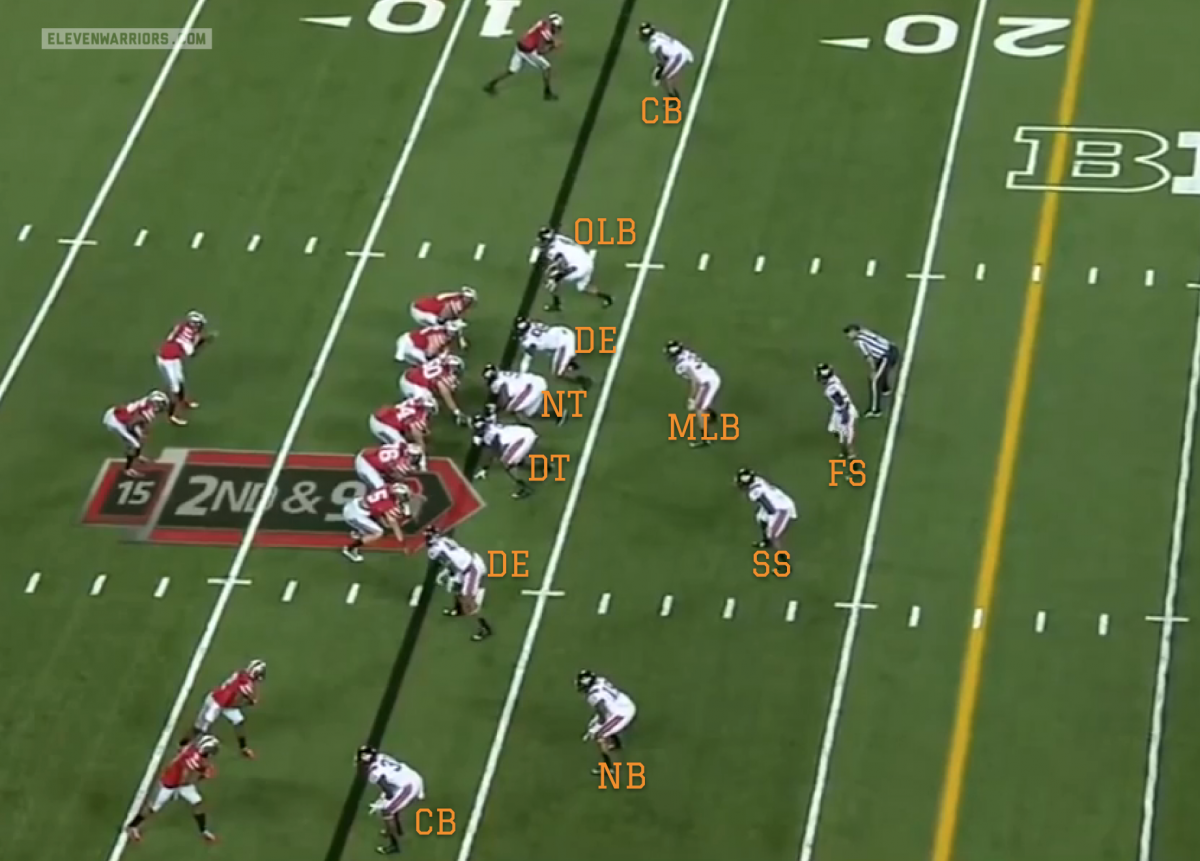 High Risk / High Reward Defense
There is a great 3 part series on Virginia Tech's Bear package on
http://www.xandolabs.com/
and I would highly recommend all defensive coaches read all 3 parts. I believe what Coach Foster believes: we cannot sit back on defense and try to win games 50 - 49. We have to take the fight to the offense and make the quarterback beat us with pressure in his face while making tough, downfield throws!
I believe you can use a bear package like is shown above or you can go with the Ole Gap 8 defense as a great change up!!
You can move to the Gap 8 or line up in it
What is great about the bear and the gap 8 is that they are both very easy to teach. You can install them in 1 practice but like all defenses you have to spend a lot of time on the fundamentals (the devil is in the details).
Thank you for taking the time to read this article and I hope your off - season is going well!!!